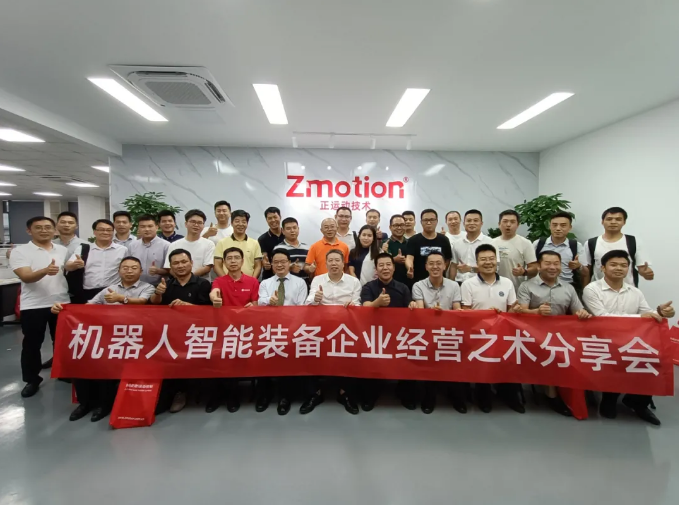 (Group photo)

In order to strengthen the operation and construction of the company, under the vigorous organization of the BRIEA, teacher Fan Xiaoning, former director of EVOC Group and famous marketing expert, held a sharing session on the theme of " the management skills of Robot Intelligent Equipment Enterprises" in the training room of Zmotion Technology in Shenzhen on May 29. More than 30 chairmen, general managers and marketing executives who came from all over the country attended the sharing session.
Zhao Jianchang, General Manager of Zmotion Technology, expressed his sincere thanks to them. After a brief speech, Fan Xiaoning officially started the sharing session and proposed eight key points of business management skills from point to surface. He sorted out some ideas and methods for the development of industrial enterprises, and provided ideas for the present entrepreneurs to break through the current dilemma.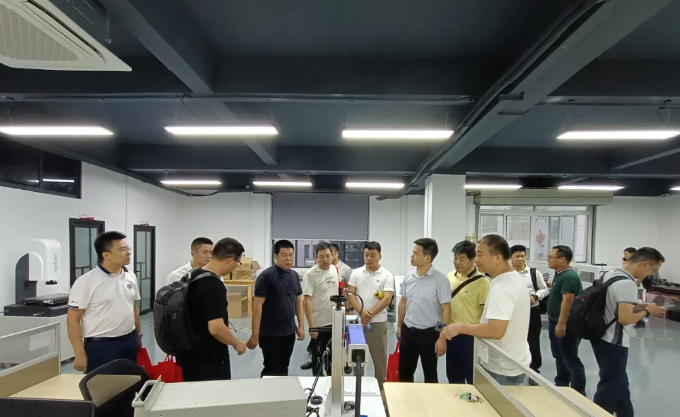 (Photo of visit)



After the sharing session, guests, accompanied by Zhao Jianchang, visited the departments of product marketing, R & D and production in Zmotion Technology. The technical staff showed the guests Zmotion's glue dispensing machine and Delta sorting application based on machine vision.