With the help of its advanced technology and accumulated experience in motion control, Zmotion Technology provides high-precision, high-efficiency, high-reliability stand-alone or overall automation solutions for our end customers in the electronic semiconductor industry.
1. Industry applications and solutions for automatic dispensing equipment

Dispensing equipment is an automated machine that controls the fluid, drips and coats the product surface or inside the product. It can achieve precise glue-controlling of three-dimensional, four-dimensional, and even five-dimensional paths. It can be used to do dot, draw lines, circular or ARC type, etc. And it's widely used in 3C electronics, LED lighting, automotive electronics, new energy and other industries.

Typical applications: mobile phone buttons, mobile phone shells, liquid crystal module packaging, optical components, IC packaging, PCB bonding sealant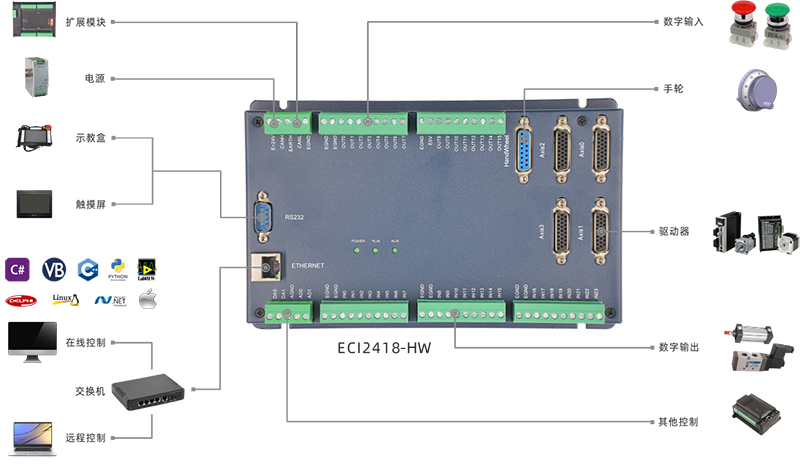 performance:


● Onboard IO 24 inputs and 16 outputs, maximum 10MHZ differential pulse output.

● Two channels 1MHZ high-speed PWM output.

● Support the precise output of the hardware layer MOVE_OP.

● Support advance/delay switch glue MOVEOP_DELAY.

● Support position synchronization output PSO.
● Support continuous track processing.
● Support visual aerial photography.
2. Industry applications and solutions for winding equipment.

Winding machines are widely used in the manufacturing industries of toroidal core voltage regulators, transformers, and current transformers. It is a kind of mechanical equipment that requires high speed and precision control, and requires the control system to provide extreme accurate, smooth linear speed and flexible switching capabilities.


Typical applications: parallel winding machine, ring winding machine, stator and rotor winding machine, textile winding machine, voice coil winding machine...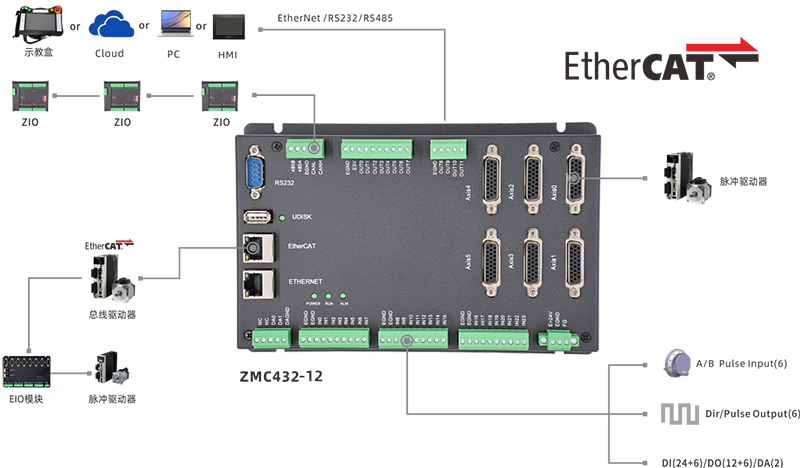 performance:

●Onboard IO 24 inputs and 12 outputs, 6 physical pulse axes with a maximum frequency of 10MHZ, which can be connected to stepping. A synchronization period of up to 100us, high winding precision, tight wiring, and soft switching.

●Support up to 16-axis linkage, realizing multi-head linkage design;
●High speed and high precision, high repeatable positioning accuracy;
●Being programmable, convenient and flexible realization of various processes (stay wire, winding, wire arrangement, foot wrapping, rubber covering, etc.)
●Support PC software online debugging and programming;