ZMOTION Technology has insight that laser applications will be the trend in the future, combining deep understanding of motion control technology and laser processing details, ZMOTION already presented cutting-edge products series, which can be as perfect solution in laser industry for our customers.
Typical Applications: Laser marking, laser welding and laser cutting.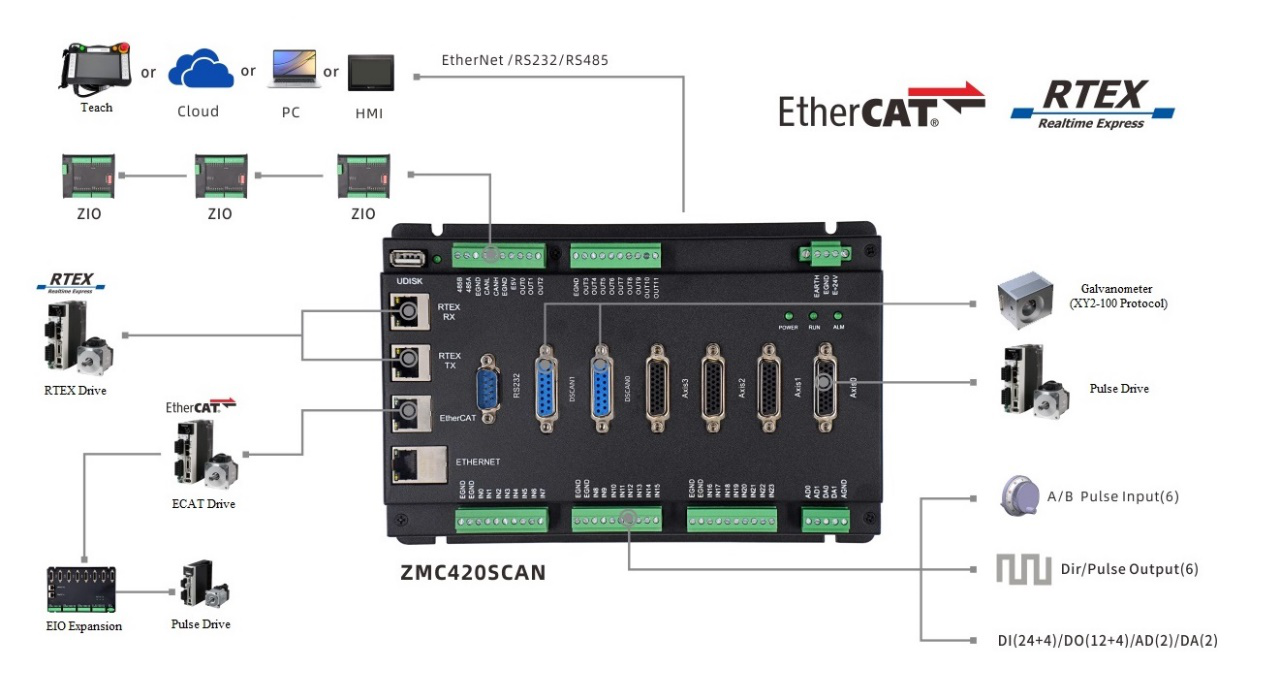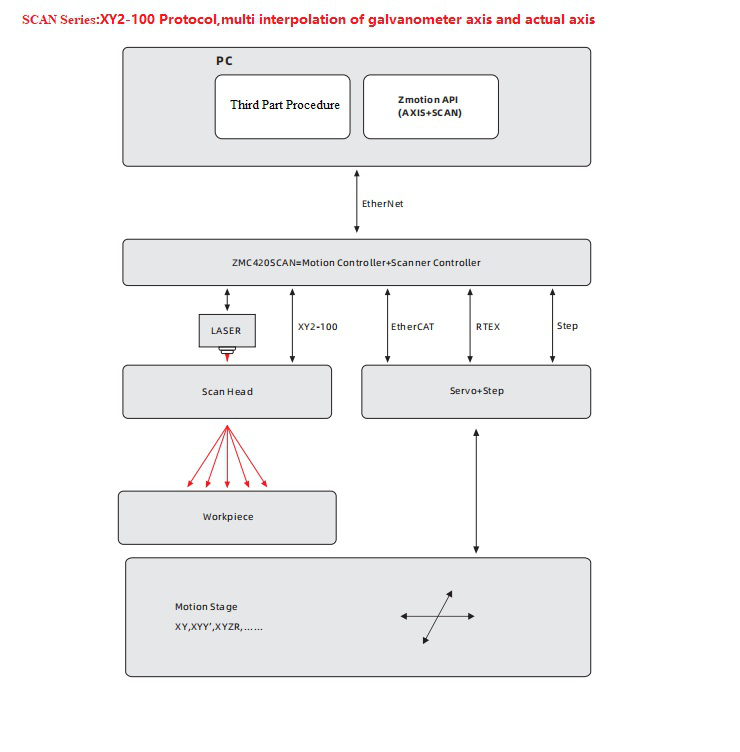 Performance:


● Support smart identification of EtherCAT and RTEX;


● Support multi-axis control of EtherCAT, RTEX, Pulse and Galvanometer;


● Support high volume position comparison and trigger.


● Support PSO(position synchronous output) function, improve cutting or marking quality.