Machine tool is called as "Industry master machine", especially high-end machine tool, it is "Base of Country Machine". combining deep understanding of motion control technology and laser processing details, ZMOTION already presented cutting-edge products series, which can be as perfect solution in machine tool industry for our customers.
Special Purpose Machine Tool Solution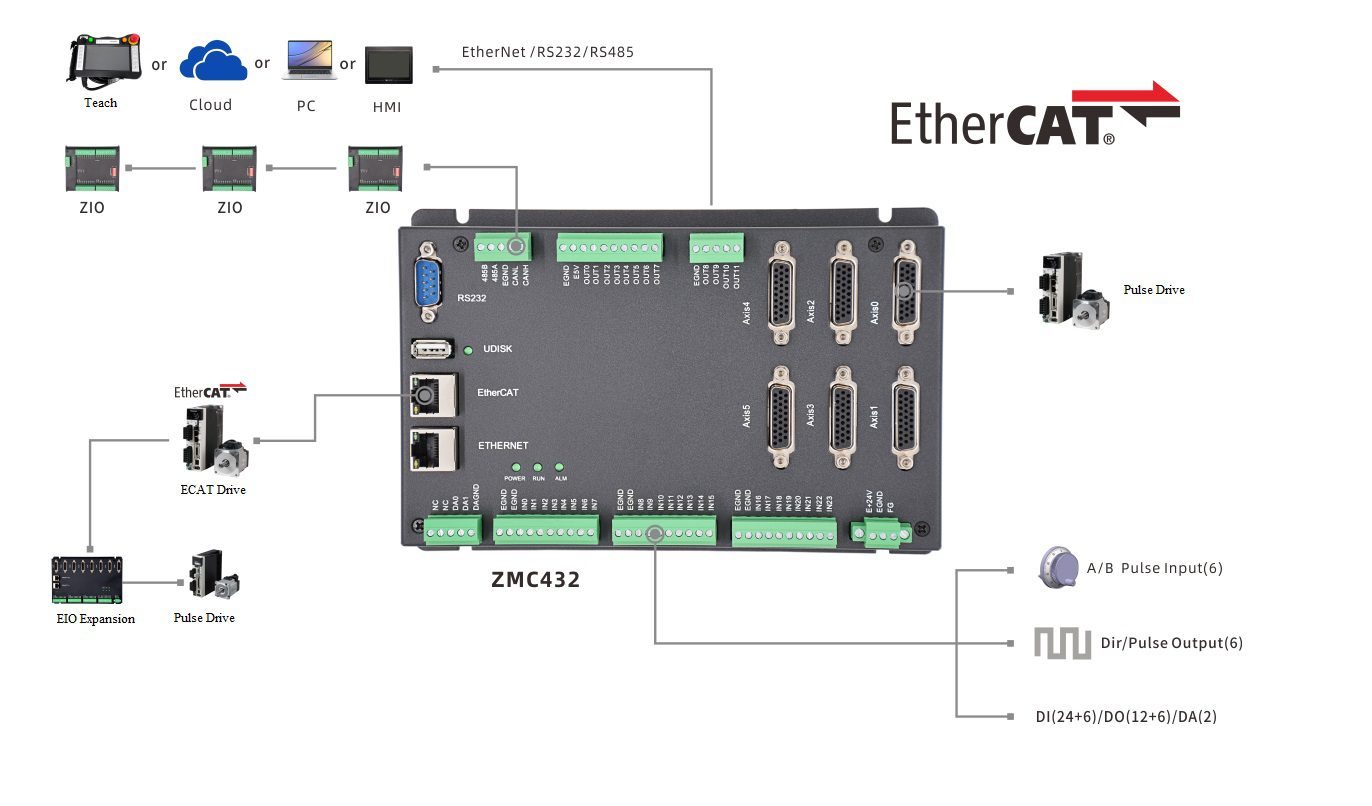 Performance:


● Support 6 ABZ grating scale or magnetic grating scale inputs to realize close-loop control;


● Support EtherCAT axes of up to 64, fastest refresh period of 100us;


● Support speed look ahead segments of up to 4096,ensuring processing precision and finish degree.


● Support linear interpolation of up to 16 axes, interpolation of circular, helical, spherical etc.


● Support secondary development: laser energy control, speed synchronization, tool follow etc


● Support more than 30 kinds of robotic reverse and forward kinematics.