With decades of experience and technology in motion control technology, ZMOTION is able to supply our customers with high precision, high efficiency and high reliability automation solution in Semi-Conductor Industry.


1.Solution for Winding Machine


Winding machines are widely used in manufacturing of voltage regulator, transformer, mutual inductor etc. these kinds of system need smooth and precise linear speed control and flexible direction switching control, ZMOTION can help customers to meet all these requirements easily.
Typical Applications: parallel winding machine, circular winding machine, textile winding machine, sound coil winding machine, stator and rotor winding etc.


Solution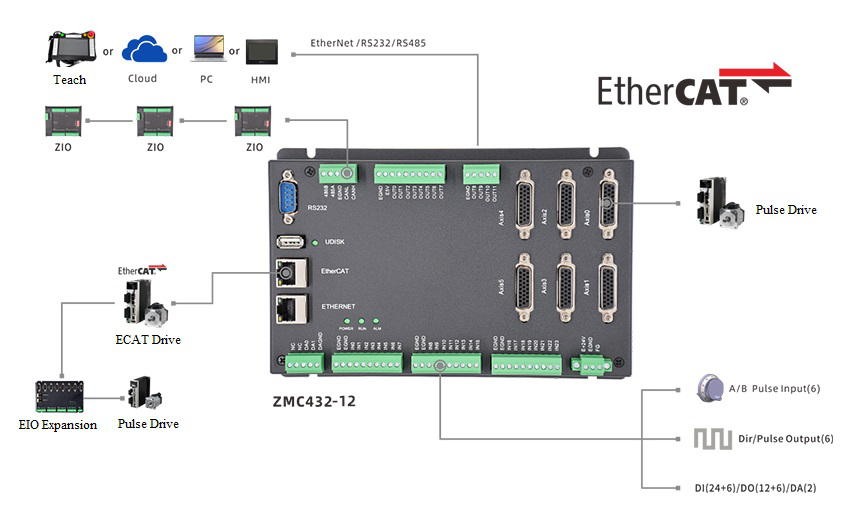 Performance:


●24 inputs and 12 outputs embedded,


●Maximum pulse frequency of 10MHz, minimum EhterCAT synchronous period of 100ms.


●Up to 12 actual axes, EtherCAT or Pulse;


●High speed, high precision, high reliability;


●Easy to realize all kinds of winding processes: feeding, spinning, displacing, foot tying, rubber coating etc.


●PC online debugging or programming;
2.Solution for Glue Dispensing Machine
Dispensing machine is a kind of machine used to control fluid output and dispense on surface or inner of products, it is able to realize precision glue dispending of 3D,4D or 5D path, also available in point, linear, circular or arc dispensing. Dispensing machines are widely used in 3C electronics, LED, Auto Electronics and New Energy Industries.
Typical Applications: Mobile Phone Buttons, Mobile Phone Cases, LCD Modules, Optical Component, IC Sealing, PCB Sealing.

Solution: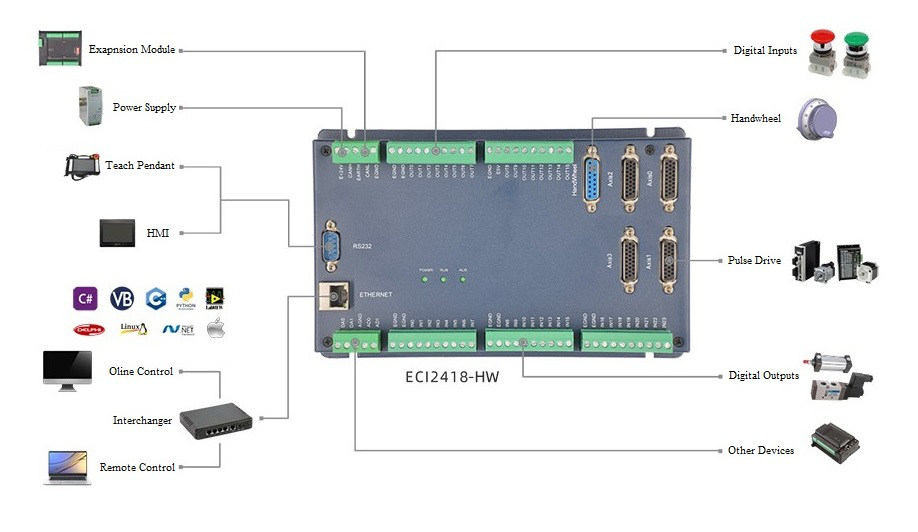 Performance:


●24 inputs and 16 outputs embedded, Maximum pulse frequency of 10MHz;


●2 high speed PWMs of 1Mhz;


●Precision output based on hardware: MOVE_OP;


●Glue ahead or delay: MOVEOP_DELAY;


●Position synchronous output (PSO);


●Continuous path processing;


●Vision fly catch.