Mask Making Machine
High Speed and Precision EtherCAT Solution with ZMC432 from ZMOTION Technology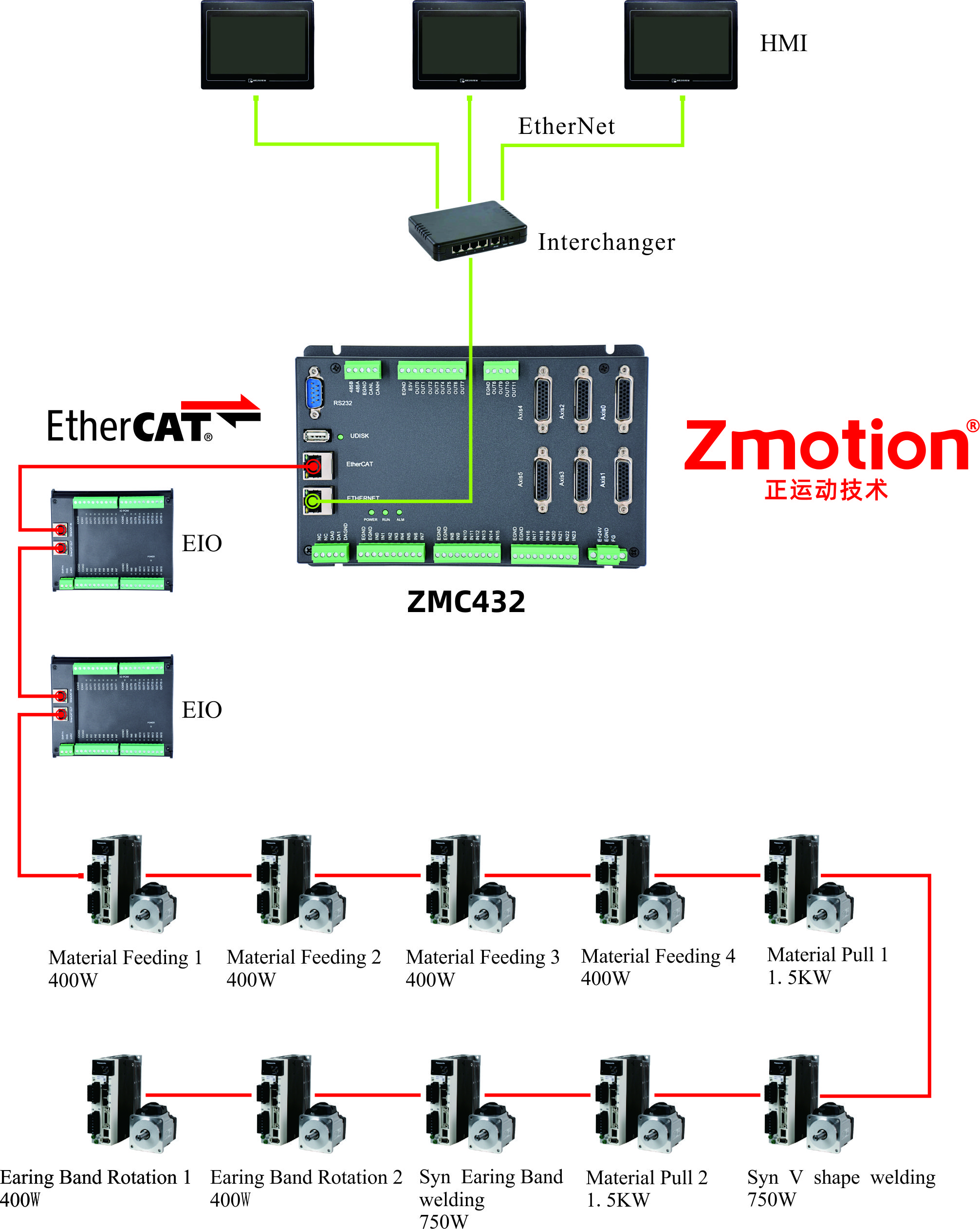 In terms of masks making, the manufacturers care its productivities most, to improve productivities, the main facts to consider are speed and efficiency, Motion Controller and related system can solve this problem perfectly.ZMOTION Technology supply customer with high speed and precision EtherCAT solution, which consists of EtherCAT motion controller ZMC432, EtherCAT IO expansion EIO1616MT etc. ZMC432 will control all EtherCAT servo axes and ultrasonic devices,EIO1616MT will assist ZMC432 to maintain additional IOs functions.Logic will be loaded into ZMC432,usually electronic cam and flying shear functions are required in mask making process, all can be realized easily by programming in Zbasic, which is ZMOTION's main programming language that almost include all main functions and concepts description.In addition, EtherCAT technology comes with advantages of high speed, high precision, multi axes synchronization etc, which will do help to mask making machine a lot,decrease debugging time, improve efficiency and precision.
Advantages of ZMC432
●Minimum EtherCAT synchronous period of 125us,support up to 32 axes;
●24 inputs and 12 outputs embedded,6 pulse channels and 6 encoder channels embedded;
●Communication: Ethernet,RS232,RS485 etc;
●Support multi axes control of pulse and EtherCAT;
●Support electronic cam, electronic gear, position latch, synchronous follow, virtual axes, precision output etc.
Apply electronic cam function to flying shear in mask making
In N95 mask cutting process, electronic cam function is able to realize flying shear, to enable high speed cutting. cutting length can be preset in procedure easily, let commissioning work be smoother.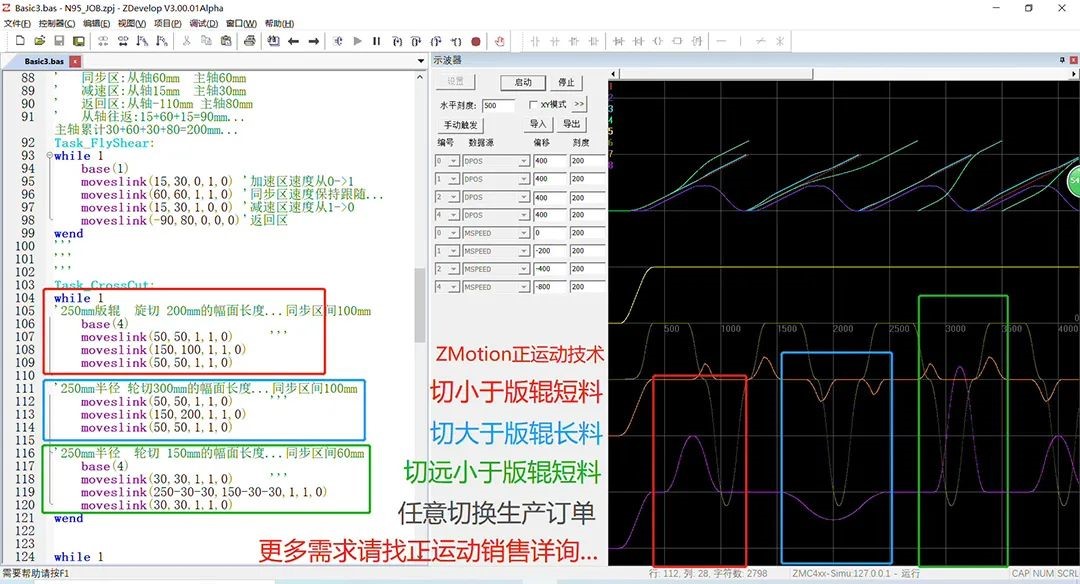 Flying shear in ear band welding and transfer printing
To improve productivities, materials will keep feeding while processing, then synchronous moving between welding parts or print parts and materials is necessary, in order to keep relative zero speed when welding or printing, and welding or print parts return to original position after processes are finished.
In ZMOTION technology solution, automatic cam instruction: MOVELINK is used to realize flying shear and round cutting mentioned above, several lines of codes are enough, save debugging time, reduce commissioning hardship.